Professional Heating Tune-Ups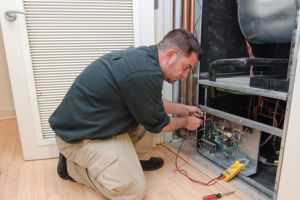 Your heating system is one of the most important parts of your home, and keeping it in excellent condition is one of your biggest priorities. You need your heating system to be able to keep your home warm throughout the winter months, and you need to be totally efficient so that your energy costs are kept as low as possible.
At 24/7 Refrigeration Heat & Air, our professional heating contractors recommend that you have an annual heating tune-up performed in order to keep your heating system running well throughout every part of the year. Regular tune-ups will help you maintain the system's effectiveness and efficiency, and our experts can provide you with the highest quality workmanship possible.
Call us today to schedule your appointment for service, and we'll be looking forward to assisting you.
Preventative Maintenance for Heating Systems
Majors problems with your heating system can be very problematic during the winter months. Our heating tune-ups are designed to help prevent as many of those problems as possible so that your heating system is always reliable as possible. During a heating tune-up, we'll find any smaller problems that are developing with your heating system and eliminate them before they become major issues.
Taking care of these problems early on will save you money and time on larger repairs in the future. It will also keep your heating system as efficient as possible, which will save you money every month on your heating costs.
The Importance of Heating Tune-Ups
No matter what kind of heating unit you use to heat your home, if you let any problems it has go untreated for any amount of time, there will be much more damage down the line. That damage can be a major detriment to the condition of your home's heating system. Having regular tune-ups performed will help to prevent smaller problems from getting much worse, and they'll ensure that your heating system is always energy efficient.
Relevant Articles
4 REASONS TO GET A HEATING TUNE UP IN PARIS

The coming seasonal change from fall to winter in Paris, TX will usher in the heating season. Have you prepared your furnace with a heating tune up yet? You may wonder if it really matters. Or maybe you wonder if the expense is worth it[…]

Read More


How Heating Repairs Can Save You Money

Most of the time, your air conditioner keeps your home cool and you don't need to give it a second thought. However, the machinery of your AC and cooling system can develop problems, which can make your home uncomfortable. It might also increase your energy costs each month. When you encounter any problems with your air conditioner, you need to have them repaired as soon as possible […]

Read More
If you're looking for heating tune-ups, call 24/7 Refrigeration Heat & Air at 903-784-8787 or complete our online request form.