Reliable Heating Installation Services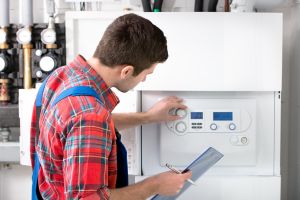 You and your family depend on your heating system throughout the winter months for comfort and warmth. During the coldest parts of the year, you need to know that your heating system is as effective and efficient as possible. You'll be using your heating system very frequently throughout the winter months, and you'll need to know that it will be totally reliable throughout every part of the season. The first step that you can take towards having a great heating system is a high quality installation.
At 24/7 Refrigeration Heat & Air, our heating contractors can provide you with high quality installations. All of our professionals are licensed, trained, and experienced, so we'll be able to provide the best installations possible for nay kind of heating unit including furnaces, boilers, and heat pumps.
We'll make sure that your heater is effective, efficient, and reliable, and we'll guarantee that every part of the system is in accordance with all codes and guidelines.
Why Hire a Professional for a Heating Installation
Installing a heating unit can be extremely difficult, so we recommend that you always hire a professional for the job. Without the proper tools, training, and experience, heating installations can also be dangerous to perform. Our heating contractors have the equipment, experience, and expertise to install any heating unit.
There are three steps that a professional will be able to take care of that a homeowner may not:
Turning off your home's main power source before the work begins.
Removal and replacement of your old heating unit.
Modification of your home's duct work as necessary.
Our professionals will be able to handle every aspect of your heating installation.
Professional Heating Installation Technicians
When you hire our heating contractors for any kind of heating installation, we'll be able to guarantee that you get the highest quality service and workmanship possible. Our experts will got the job done as quickly as possible, and we'll guarantee your complete satisfaction with all of our work.
Recent Articles
How Heating Repairs Can Save You Money

Most of the time, your air conditioner keeps your home cool and you don't need to give it a second thought. However, the machinery of your AC and cooling system can develop problems, which can make your home uncomfortable. It might also increase your energy costs each month. When you encounter any problems with your air conditioner, you need to have them repaired as soon as possible […]

Read More


The Most Common Air Conditioning Problems

Keeping your home warm is extremely important during the colder months, and you need to know that your heating system is totally reliable, effective, and efficient. That's why it's so important to have regular maintenance and prompt repairs performed on your heating system. Our professional heating contractors can help you keep your heating system in the best condition possible at all times […]

Read More
If you're looking for heating installations, call 24/7 Refrigeration Heat & Air at 903-784-8787 or complete our online request form.