Professional Air Cleaner Installations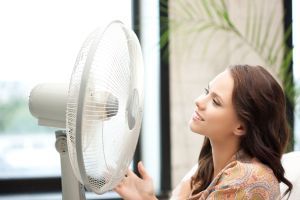 It's very easy for contaminants and pollutants to find their way into your home's indoor air and create unsafe and unhealthy conditions. In order to be as energy efficient as possible, modern homes are built to be very tightly sealed and not let air travel in or out. While this can keep your HVAC costs low, it also has the unintended effect of trapping in some elements that can lead to poor indoor air quality. At 24/7 Refrigeration Heat & Air, our professional air conditioning and heating contractors can install whole-home air cleaners to help you keep your home as healthy as possible.
Poor indoor quality can cause a number of problems for your home and your family. Our air cleaners will help ensure that your home's indoor air is clean, healthy, and safe to breathe.
Call us today to schedule your air cleaner consultation, and we'll be looking forward to assisting you.
Benefits of Air Cleaners
The average person spends around 90% of their life indoors, so keeping your home's indoor air healthy and clean is a major priority. If there are harmful elements in your home's air, it could lead to the development of serious respiratory problems in any members of your household. Poor indoor quality is often the cause of several symptoms, including:
Dizziness
Sneezing
Headaches and migraines
Flu-like symptoms
Allergic reactions
General malaise
Our air cleaners can get rid of these symptoms, and they can also prevent your home's indoor air from triggering symptoms of existing respiratory issues.
Whole-House Air Cleaner Installation
Our professionals can install whole-home air cleaners that will be permanent fixtures of your HVAC system. The air cleaner will be connected directly to your heating and air conditioning system so that it can clean air at its source, before its distributed throughout your home.
If you're unsure of whether or not your home would benefit from a whole-house air cleaner, we can perform an indoor air quality inspection to help you determine whether your home's indoor air is unclean or unsafe.
Recent Articles
How Heating Repairs Can Save You Money

Most of the time, your air conditioner keeps your home cool and you don't need to give it a second thought. However, the machinery of your AC and cooling system can develop problems, which can make your home uncomfortable. It might also increase your energy costs each month. When you encounter any problems with your air conditioner, you need to have them repaired as soon as possible […]

Read More


The Most Common Air Conditioning Problems

Keeping your home warm is extremely important during the colder months, and you need to know that your heating system is totally reliable, effective, and efficient. That's why it's so important to have regular maintenance and prompt repairs performed on your heating system. Our professional heating contractors can help you keep your heating system in the best condition possible at all times […]

Read More
If you're looking for air cleaners, call 24/7 Refrigeration Heat & Air at 903-784-8787 or complete our online request form.