How Heating Repairs Can Save You Money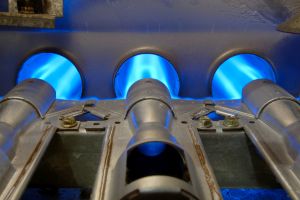 Keeping your home warm is extremely important during the colder months, and you need to know that your heating system is totally reliable, effective, and efficient. That's why it's so important to have regular maintenance and prompt repairs performed on your heating system. Our professional heating contractors can help you keep your heating system in the best condition possible at all times.
At 24/7 Refrigeration Heat & Air, we're dedicated to providing our clients with great service at every job that we perform. When you hire us for any kind of heating work, we'll do whatever it takes to make sure that our work is thorough and accurate, and we'll guarantee the highest quality workmanship possible. Our heating services can also help you save money on:
Your energy costs.
Heating repairs.
Heating replacements.
Here's how:
Tune-Ups Help Your Heating Unit Last Longer
The best way to ensure that your heating unit has the longest possible lifespan is to have annual tune-ups and inspections performed by a qualified professional. With proper care, your heating unit can last for 15-20, but that number can be cut in half if problems aren't repaired or the unit isn't properly maintained.
Regular Maintenance Boosts Your Heater's Efficiency
Having regular maintenance performed on your heating system will prevent problems from developing, which keeps your heater's energy efficiency high. Tune-ups of your heating system can save you money each month on your home's heating costs.
Prevent Major Problems from Developing in the Future
Having your heating system tuned up and inspected every year will help to ensure that more complicated—and more expensive—problems don't occur down the line. Letting any smaller go untreated by neglecting to have regular maintenance performed will only result in worse problems down the line. Catching these problems early and eliminating them before they develop is a great way to save money on repairs.
If you're looking for heating tune-ups or repair services, call 24/7 Refrigeration Heat & Air at 903-784-8787 or complete our online request form.