Trusted Duct Cleaning Professionals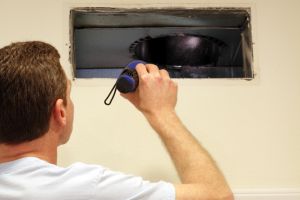 Your ducts distribute the heated or cooled air from your HVAC system to the rest of your home, so keeping them clean and in excellent condition is a major priority. If your ducts are dirty or clogged, they can reduce the energy efficiency of your home. Your home will be less comfortable, and you'll notice a steep increase in your energy costs. Having dirty ducts can also have a negative effect on your home's indoor quality.
The best way to take care of these problems is to have duct cleaning services performed on a regular basis. Whether it's pet dander, dust mites, or any other pollutants, it's important to know that they're not harming your health. At 24/7 Refrigeration Heat & Air, our professional air conditioning and heating contractors can provide thorough duct cleaning services to help ensure that your HVAC system is in the best condition possible.
Call us today to schedule your duct cleaning services, and we'll be looking forward to working with you.
Health Benefits of Duct Cleaning Services
If you have poor indoor quality in your home, you may notice some of these recurring symptoms:
Sneezing
Dizziness
Allergies
Headaches
Migraines
Flue-like symptoms
General malaise
If anyone in your home is experiencing these symptoms on a regular basis or for an extended period of time, it may be the result of poor indoor air quality, and you may need duct cleaning services performed.
Duct Cleaning and Energy Efficiency
Our duct cleaning services will make it easier for your HVAC system to heat and cool your home. That means that you'll be able to keep your home more comfortable while also lowering your energy costs.
Other Duct Problems
Poor indoor air quality may also result from tears or points of detachment in your ductwork. Your duct system most likely passes through your basement, attic, garage, or crawlspace, and many contaminates can move from those areas into your ducts before making their way into the air you breathe. Our professionals will be able to locate and repair any parts of your ducts that may be causing problems.
If you are looking for a air conditioning, heating, & Refrigeration expert then please call 903-784-8787 or complete our online request form.