Expert Humidifier Installation & Maintenance Company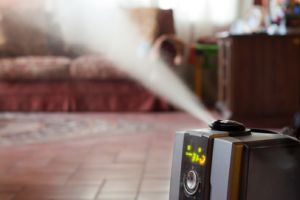 Humidifiers can provide your home with several benefits by adding moisture to your home's air. They can help to prevent illness, increase your home's comfort, and even make your heating and cooling systems more efficient. At 24/7 Refrigeration Heat & Air, our air conditioning and heating contractors can help you install a whole-home humidifier to help you keep your home as healthy and comfortable as possible at all times.
Our experts are dedicated to providing the highest quality service possible to each of our clients, and we'll always be able to guarantee the best workmanship possible. Our humidifiers will be connected directly to your HVAC system so that you can use your thermostat to regulate the moisture levels in the air. You'll be able to keep your home's humidity levels even throughout every part of the year.
Call us today to have your humidifier installed, and we'll be looking forward to assisting you.
Benefits of Humidifiers
A humidifier will keep your home healthy and comfortable. Dry air can lead to sore throats, cracks skin, and dry noses. It can also agitate allergenic symptoms. Humidifiers will relieve these symptoms.
Dry air in your home may also damage your property. Plaster, paint, wood floors, and furniture can all be damaged by a dry atmosphere, along with artwork, electronics, or musical instruments. Humidifiers will help you keep your property in great condition.
Many viruses can survive more easily in low-humidity environments. Keeping your home's air most will reduce the likelihood of serious illnesses and infections.
Humidifiers can make your home feel warmer at lower temperatures. The water vapor being heated will help your system heat more efficiently. This can save you up to 4% on your heating bill per degree you lower your thermostat during the winter.
Humidifier Repairs
If you encounter any problems with your humidifier, our heating and air contractors will be able to provide high quality repairs. We'll be able to ensure that your humidifier is effective and efficient, and we'll guarantee your satisfaction with our work.
Recent Articles
How Heating Repairs Can Save You Money

Most of the time, your air conditioner keeps your home cool and you don't need to give it a second thought. However, the machinery of your AC and cooling system can develop problems, which can make your home uncomfortable. It might also increase your energy costs each month. When you encounter any problems with your air conditioner, you need to have them repaired as soon as possible […]

Read More


The Most Common Air Conditioning Problems

Keeping your home warm is extremely important during the colder months, and you need to know that your heating system is totally reliable, effective, and efficient. That's why it's so important to have regular maintenance and prompt repairs performed on your heating system. Our professional heating contractors can help you keep your heating system in the best condition possible at all times […]

Read More
If you're looking for humidifiers, call 24/7 Refrigeration Heat & Air at 903-784-8787 or complete our online request form.