Reno Heating and Air Conditioning Contractors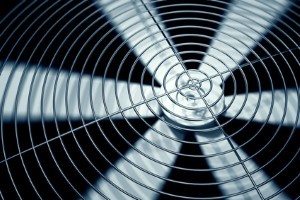 You need to keep you home totally comfortable throughout every season, and at 24/7 Refrigeration Heat and Air, we understand that. That's why we work hard to provide all of our clients with the highest quality workmanship and customer service when they need any kinds of services from us. Whether you're looking for air conditioning tune-ups, emergency repairs, or duct cleaning services, you can always rely on us to keep every part of your HVAC in great shape.
Our Reno heating and air conditioning contractors are all licensed, trained, and extensively experienced, so we can always guarantee excellent workmanship, and we'll make sure that you're totally satisfied with every aspect of our services. We understand how important your HVAC system is to your home and your family, so we never take our work lightly.
Call us today to schedule your appointment for service, or to ask any questions you have about the services we provide, and we'll be looking forward to assisting you.
Air Conditioning Tune Ups in Reno
You need your air conditioner to keep your home during the hottest parts of the summer, and you need to keep your cooling costs as low as possible. Our air conditioning tune-ups are designed to help you do both of those things. By finding and eliminating any problems your air conditioner has while they're still small, and providing all necessary maintenance, we're able to guarantee that your air conditioner will always be as effective and efficient as possible.
Our Reno air conditioning contractors recommend that you have an air conditioning tune-up performed once annually, preferably in the spring, before you begin cooling your home regularly.
Heating Repairs in Reno
When you encounter any problems with your home's heating system, they can be more than just an inconvenience—during the coldest parts of the year, they can be serious health and safety concerns. Our professionals are available at any time to provide you with high quality repairs and ensure that your heating system is able to provide you and your family with heat and comfort.
Recent Articles
How Heating Repairs Can Save You Money

Most of the time, your air conditioner keeps your home cool and you don't need to give it a second thought. However, the machinery of your AC and cooling system can develop problems, which can make your home uncomfortable. It might also increase your energy costs each month. When you encounter any problems with your air conditioner, you need to have them repaired as soon as possible […]

Read More


The Most Common Air Conditioning Problems

Keeping your home warm is extremely important during the colder months, and you need to know that your heating system is totally reliable, effective, and efficient. That's why it's so important to have regular maintenance and prompt repairs performed on your heating system. Our professional heating contractors can help you keep your heating system in the best condition possible at all times […]

Read More
If you're looking for heating repairs in Reno, call 24/7 Refrigeration Heat & Air at 903-784-8787 or complete our online request form.