Heat Pump Repair Professionals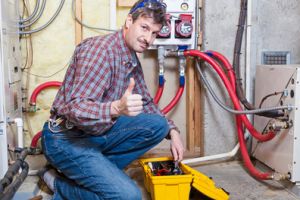 Heat pumps are very energy efficient heating and cooling units. They work by transferring hot air from one area to another instead of generating heated or cooled air themselves, so they're very energy efficient, even if thee need to be used in conjunction with another heating or cooling unit. At 24/7 Refrigeration Heat & Air, our professionals can provide high quality heat pump repairs to help ensure that you heat pump is able to be as effective and efficient as possible.
Heat pumps will go a long way toward keeping your home's HVAC system as efficient as possible, and heating contractors can offer a number of services to help you keep your heat pump operating optimally. We'll be able to provide repairs that are thorough and accurate, and we'll guarantee your complete satisfaction with our work.
Call us today to schedule your heat pump services, and we'll be looking forward to working with you.
Our Heat Pump Services Include:
Heat Pump Installations
Heat Pump Repairs
Heat Pump Tune-Ups
Heat Pump Service Agreements
Heat Pump Inspections
When your heat pump develops any kinds of problems, you need to have them repaired as soon as possible. However, heat pumps are often used along with other heating and cooling units, so when the problems arise, it can be difficult to determine which part of your HVAC system the problems are stemming from. Our experts will be to inspect your heat pump and the rest of your HVAC system in order to determine the precise cause of any problems, and we'll make sure that your heat pump is in the best condition possible.
How Heat Pumps Work
Temperatures underground stay at a near-constant 55°F throughout every season. That means that underground temperatures are cooler that above-ground in the summer and warmer in the winter. Heat pumps take advantage of that by extracting those underground temperatures and pumping them into your home. Because they don't use gas, oil, or very much electricity, heat pumps can help you keep your home's temperature regulated without the use of much energy.
Recent Articles
How Heating Repairs Can Save You Money

Most of the time, your air conditioner keeps your home cool and you don't need to give it a second thought. However, the machinery of your AC and cooling system can develop problems, which can make your home uncomfortable. It might also increase your energy costs each month. When you encounter any problems with your air conditioner, you need to have them repaired as soon as possible […]

Read More


The Most Common Air Conditioning Problems

Keeping your home warm is extremely important during the colder months, and you need to know that your heating system is totally reliable, effective, and efficient. That's why it's so important to have regular maintenance and prompt repairs performed on your heating system. Our professional heating contractors can help you keep your heating system in the best condition possible at all times […]

Read More
If you're looking for heat pump repair services, call 24/7 Refrigeration Heat & Air at 903-784-8787 or complete our online request form.