4 Reasons To Get A Heating Tune Up In Paris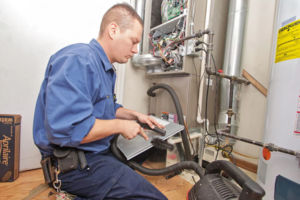 The coming seasonal change from fall to winter in Paris, TX will usher in the heating season. Have you prepared your furnace with a heating tune up yet? You may wonder if it really matters. Or maybe you wonder if the expense is worth it. What you should know is that a heating tune up brings you many benefits. It's an affordable way to avoid problems. If you want your heating equipment to work right this winter,
scheduling a tune up
now will bring you many benefits. It is best to schedule the tune up just before you need to turn on the furnace. Here are 4 reasons to get a heating tune up done before winter arrives in Paris.
Keeps The Manufacturer Warranty Intact
When your furnace was installed, it came with a warranty from the manufacturer. Most require annual maintenance of the heating equipment. If the furnace is not serviced as recommended, the warranty could be voided. An annual heating tune up keeps the warranty intact to satisfy the manufacturer's requirements. You should get a report with the furnace tune up to keep as proof that the equipment was maintained.
Helps To Avoid Breakdowns
There's nothing more annoying than a furnace breakdown right when you need it most. You need to rely on the heating equipment on a cold day or night. During a heating tune up, the technician will thoroughly inspect and test the mechanical condition of the furnace. If there's anything wrong, you will know what needs to be done to repair it. The technician also performs lubrication, adjustments, and cleaning where it's necessary. Your heating equipment will work better and run more reliably after the tune up.
Makes The Furnace Last Longer
With regular tune ups, the furnace won't have to run dirty. Every machine needs a good cleaning. And every machine needs some lubricating, testing, and adjusting. This maintenance keeps it from developing problems that lead to mechanical failure. The longer you can keep it running right, the longer it will last.
Safety With Gas Furnaces
If your furnace burns fuel, the heating tune up will involve testing for proper ventilation and gas leaks. All the gas components will be tested for safety. This is highly important for the health of everyone in the family. The fuel burning emissions are harmful, so don't take the chance. Call us for a furnace tune up every fall season in Paris.
If you are looking for more air conditioning and heating tips and articles, then please call 903-784-8787 or complete our online request form.